Welcome
Exclusive benefits
Exclusive benefits
More Benefits
Extras
oneworld®
Lounges
Summary
Welcome to
CONCIERGEKey®
The most exclusive way to fly American
With ConciergeKey®, your travel experience is virtually unlimited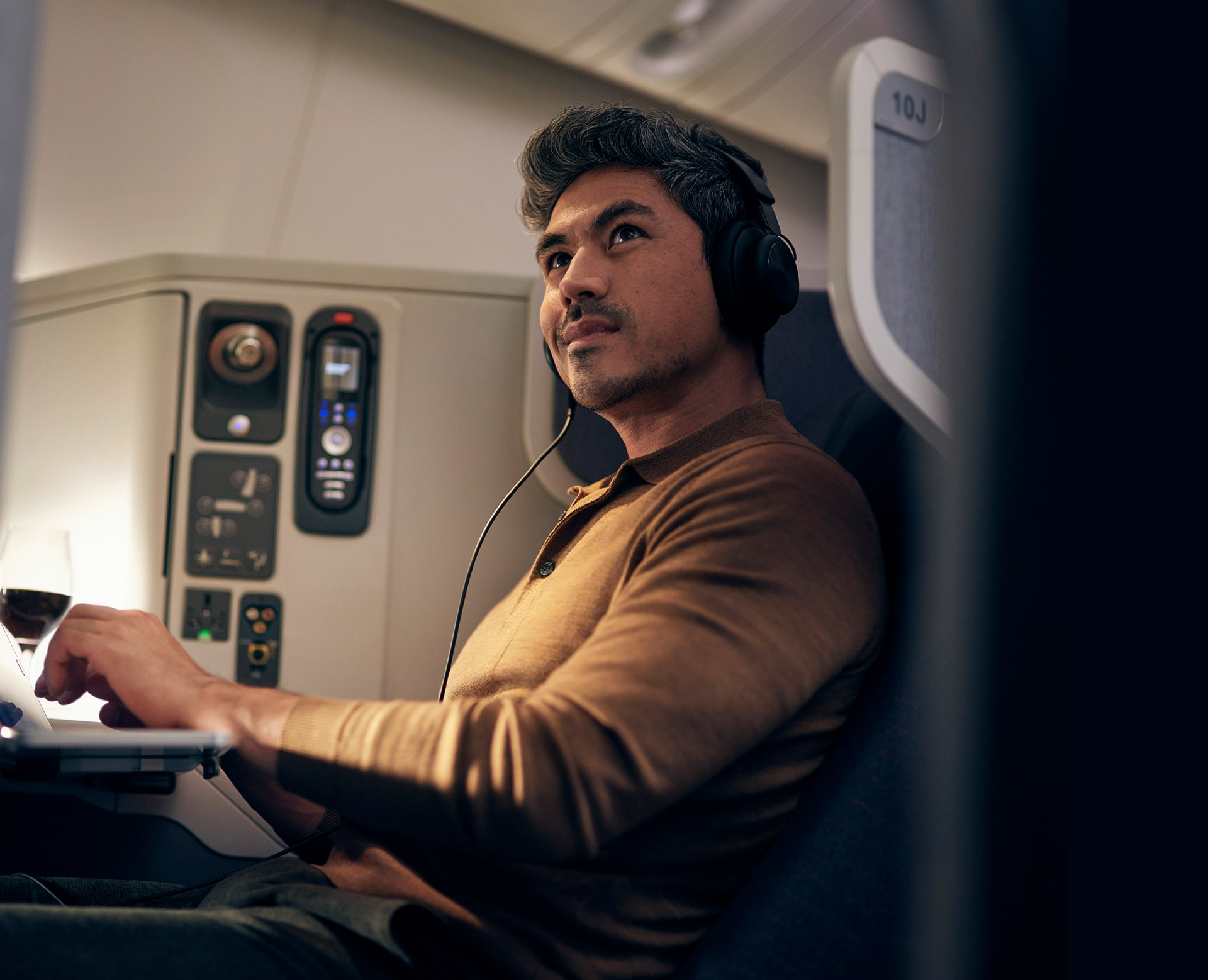 Enjoy the most exclusive benefits we offer
Dedicated ConciergeKey® reservation agents
We'll take good care of you
Our specially-trained, dedicated representatives are available 24/7 to assist with your travel needs via a private, toll free phone number or through email. You can find our team's phone number and email when you log-in to your account.
In-person assistance
at the airport
Ready when you need us the most
Our ConciergeKey® team members are on call in major airports around the globe when you need on-the-ground, in-person assistance with your plans during times of travel disruptions.

No matter where you're traveling across the American Airlines global network, a representative will proactively monitor your travel and provide personal assistance to get you back on track in case of tight connections, delays or a missed flight.
Flagship® First Check-In and Priority boarding
You are our highest priority
Enjoy an exclusive check-in experience with personalized assistance from customer service representatives, dedicated self-service kiosks and expedited security access at select airports every time you fly.

You'll be among the first to board your American flight using our Priority boarding lanes. After boarding begins, you can bypass the line and enjoy the convenience of boarding at your leisure using the dedicated Priority lane.
Plane-to-plane ramp transfers
Skip the terminal in style
American Airlines offers ConciergeKey® members plane-to-plane ramp transfers to assist with tight connections at select airports. While this service cannot be requested, you'll be met planeside upon arrival by a Premium Customer Services representative and escorted to your vehicle when it is available.
You'll also receive all the benefits of
AAdvantage Executive Platinum® status
Loyalty Point Rewards and more
Loyalty Point Rewards
Choose from a variety of rewards that enhance your experience such as systemwide upgrades, bonus miles, Bang & Olufsen premium products and more - before and between each status tier, up to 5 million Loyalty Points.
Domestic upgrades
ConciergeKey® members receive unlimited complimentary upgrades when traveling within North America on American Airlines. Your upgrade can be confirmed as early as 120 hours before the flight, when available. Additionally, you are also eligible for complimentary upgrades on Alaska Airlines.
Earn more award miles
When you earn a 120% mileage bonus per U.S. dollar spent, every flight can lead to more extraordinary adventures. And those extra miles also count toward earning Loyalty Points, helping you qualify for AAdvantage® status and Loyalty Point Rewards faster.
Complimentary food & drink
Enjoy one snack food item and alcoholic drink on us when you travel in the Main Cabin. Fly with the flexibility to get back to what matters most — your life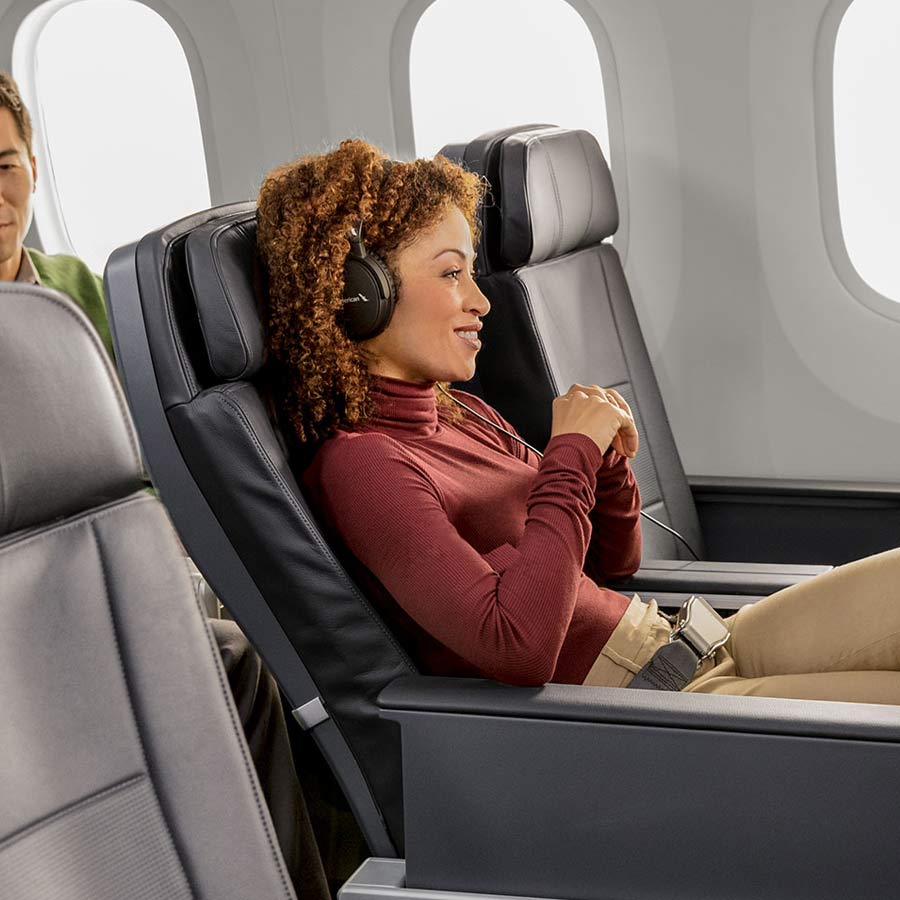 Get access to even more extras
Stretch out with more space and more comfort with complimentary access to Main Cabin Extra and Preferred seats at the time of booking. We set aside a number of these seats on each flight for loyal flyers such as yourself.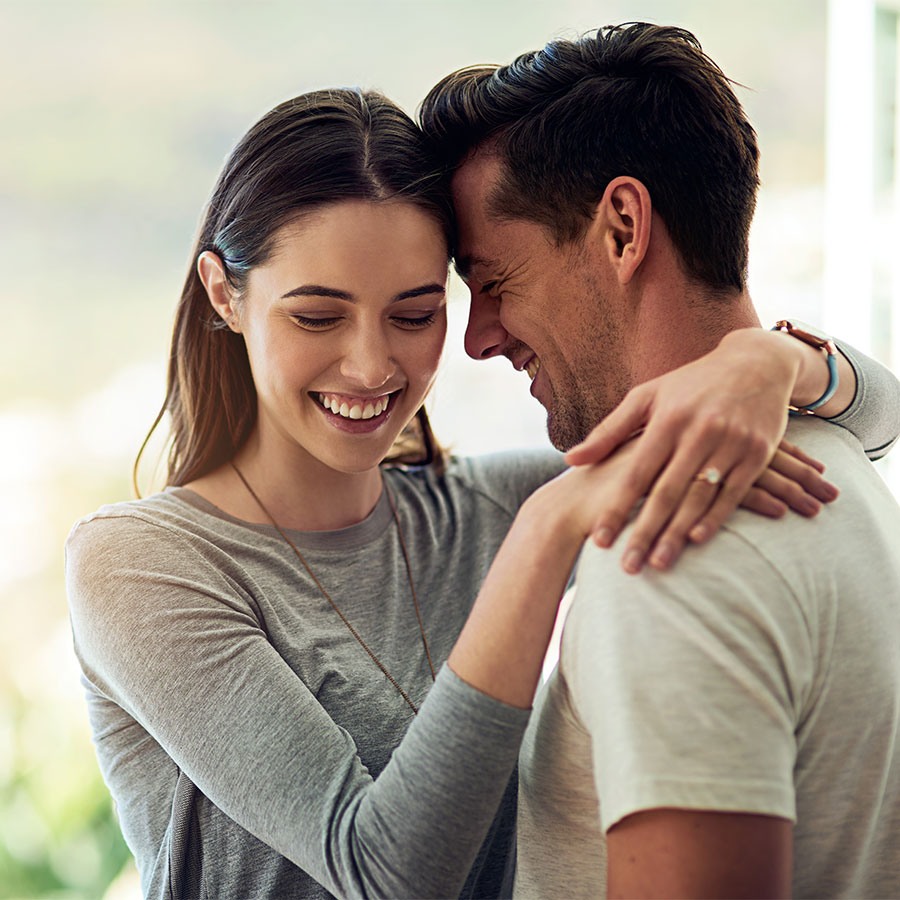 Get ahead of your schedule
Travel can be unpredictable — plans change, meetings get moved or maybe you just can't wait to get home. We get it. If you need to catch a different flight, free same-day flight change gives you the ability to fly on your own time, and at no extra charge.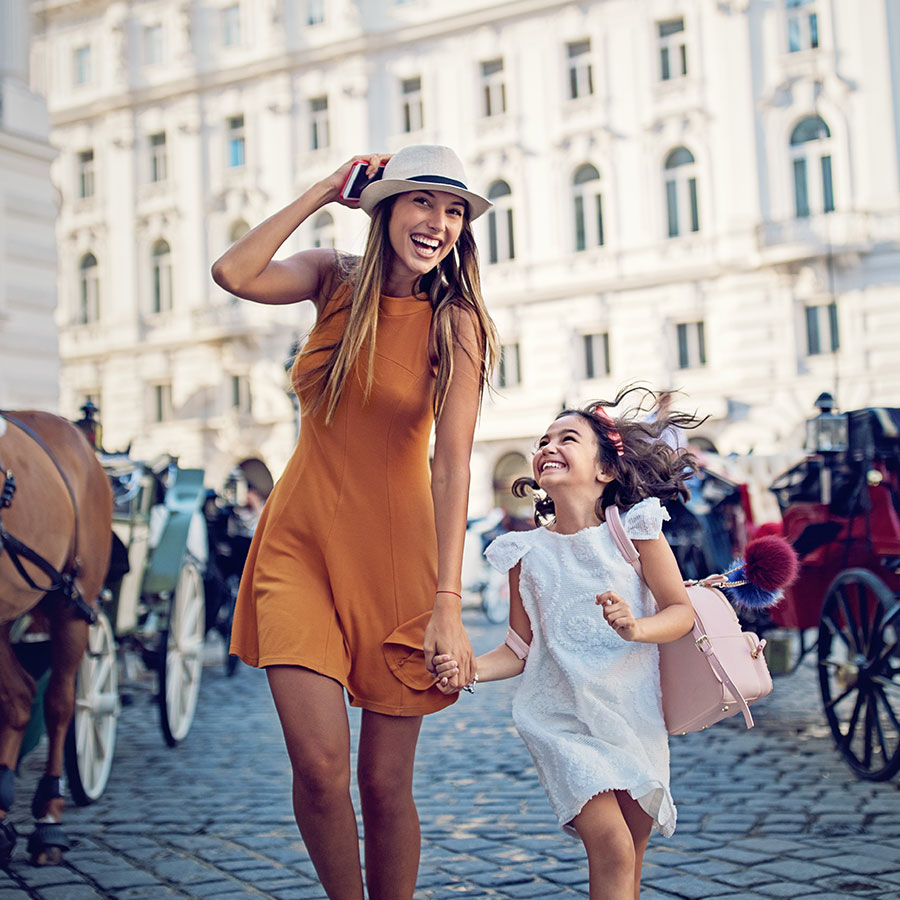 Next flight guarantee
If your flight is cancelled or delayed more than 3 hours, we guarantee to accommodate you and 1 companion in the Main Cabin on the next flight. The departure time of the next flight must be more than 60 minutes from the time of the request.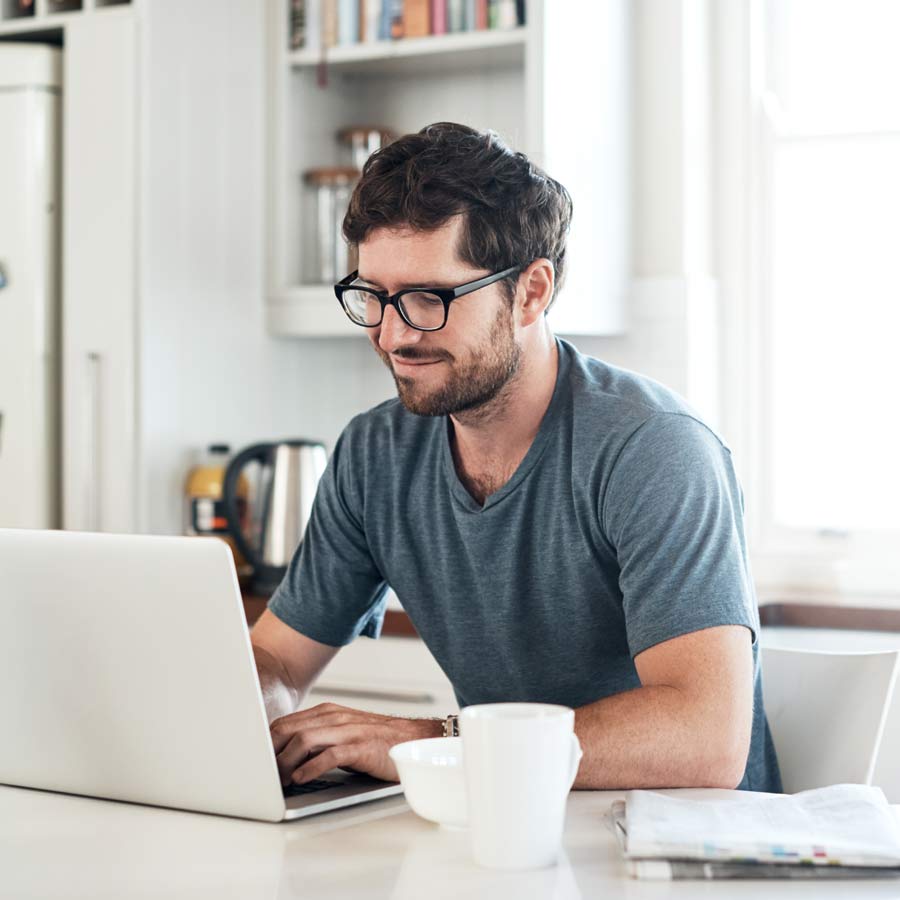 Waived cash co-pay
We waive the cash co-pay for you and 1 companion when redeeming your miles for an upgrade award on American or American Eagle® flights from your account (when booked in the same reservation). You have arrived – enjoy our most exclusive member lounges
Complimentary
Admirals Club® membership
Relax before the runway
You'll have complimentary access to more than 100 Admirals Club® locations and partner lounges in major airports worldwide. With your membership, 2 guests or immediate family can accompany you into the Admirals Club® lounge.
Flagship® Lounges
Get work done or grab a drink before your flight
Enjoy chef-inspired meals, a specialty cocktail bar, premium wines and plenty of seating to dine, work or unwind in our Flagship® Lounges.* As a benefit to your membership, 2 guests or immediate family can accompany you into the Flagship® Lounge.
Congratulations, again!
Enjoy your experience as a ConciergeKey® member.
ConciergeKey® exclusives
Dedicated ConciergeKey® reservation agents
Proactive travel assistance
Flagship® First Check-In
Early boarding
Plane-to-plane ramp transfers
Waived cash co-pay on upgrade awards
Next flight guarantee
ConciergeKey® member login
Your ConciergeKey® membership also includes all of the benefits of AAdvantage Executive Platinum® status
Unlimited complimentary domestic upgrades (including on award tickets)
120% more award miles
Complimentary food and drink in Main Cabin
Three free checked bags with priority handling
Complimentary Main Cabin Extra
Complimentary Preferred seats
Free same-day flight change and standby priority
Keep earning Loyalty Points to unlock Loyalty Point Rewards**
oneworld® EmeraldSM benefits
Explore your benefits
*Get access when traveling the same day on any flight marketed and operated by American or a oneworld® airline.

Admirals Club® membership is subject to full terms and conditions available at aa.com. An AirPass contract is valid for one year from the date of the initial contract. ConciergeKey® membership and associated benefits will remain active only as long as the AirPass contract is valid.

**To learn more about rewards, visit aa.com/loyaltypointrewards.

American Airlines reserves the right to change the AAdvantage program, exclusive offers and its terms and conditions at any time without notice, and to end the AAdvantage program with six months notice. Any such changes may affect your ability to use the awards, mileage credits, or benefits that you have accumulated. These reservation of rights apply to all aspects of the AAdvantage program, including without limitation, all status programs. For full AAdvantage program terms and conditions, visit aa.com/aadvantageterms. American Airlines, American Eagle, AAdvantage, AAdvantage Executive Platinum are marks of American Airlines, Inc. oneworld® is a mark of the oneworld Alliance, LLC.
© Copyright 2023 American Airlines. All Rights Reserved